Annie
A reality check of how many products I actually used up
It's the beginning of a new decade. I'm going to take the opportunity to reflect on the previous year at a time when many make new year's resolutions. I want to start 2020 off by setting some realistic goals but before that can happen, an analysis of last year's makeup and skincare usage needs to be looked at. Let's begin by looking at my product empties and expenditure.
I hoarded the majority of my rubbish in 2019 to keep track of how many products I used up and which ones I liked enough to repurchase. If someone asked me how much makeup and skincare I used in a year, I'd reply with "quite a lot" but do I really? What's certain is that I definitely spend a lot.
2019 Expenditure
In 2019, I spent a total of AUD $1677.34 on makeup and a whopping AUD $2119.78 on skincare, haircare (including shampoos, conditioners and hair dye), body care and pharmacy prescriptions.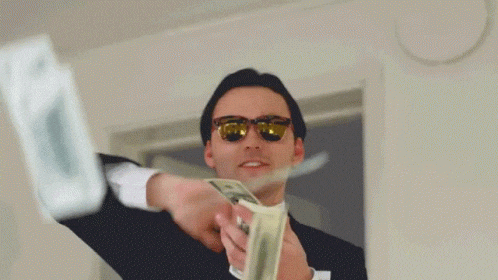 I take two opposing approaches to buying makeup vs skincare. While I rarely buy backups of makeup items, I strategically purchase my skincare products in multiples during sales seasons. Due to this buying strategy, I take advantage of Black Friday, Cyber Monday, Christmas and Boxing Day sales to stock up on my favourites for the year ahead.
"These are totally different lipsticks!" - Me
Both numbers are higher than usual for 2019 because I tried out a variety of high end brands. We'll see how much product I use up this time next year.
The Empties
Makeup remover, Face wash and Toner
I experimented with muslin face cloths and microfibre makeup towels which claim to remove product with only the use of water such as the Face Halo in 2019 however none of them work effectively enough on their own so I will be returning to micellar and oils.
The Bioderma Sensibio Micellar Water is something I've stocked up on. I use this to remove my eye makeup on a cotton round because it's so gentle yet effective in taking off waterproof mascara. I could use an oil remover but I don't like the feeling of an oil on my eyes.
The bottle of Nu'trir Nourishing Cleansing Oil is a purchase from 2018 that I only used on light makeup days because it's a hydrating oil cleanser that doesn't cut through heavy duty makeup as effectively as the Dermalogica Pre-cleanse Balm. I discovered the Pre-Cleanse Balm in 2019 after buying it in a Christmas mini set and it's become a fast favourite. I have another almost empty tube of it in my cabinet so it'll have to feature in my next empties recap. It's in a squeezy tube unlike other solid balms which are usually packaged in a tub which you need to scoop out. The Pre-Cleanse Balm cuts through full coverage products easily and I use it with a silicone mit as my first cleanse product. I upgraded to the balm from the Pre-Cleanse Oil from Dermalogica which I still have remaining in my bathroom. Unlike the oil, the balm doesn't feel as stripping on the skin and has the added bonus of not being scented.
Both the Kate Somerville EradiKate Daily Cleanser and COSRX Salicylic Acid Cleanser were effective face wash products that helped to control acne. Fortunately my skin cleared up in the second half of 2019 and so I was able to return to the Perfect Whip face wash from Shiseido Senka which is an old favourte of mine.
The Dermalogica Daily Microfoliant has been a staple in my skincare routine for a few years now. I use it daily in the morning as it's a great combination face scrub and wash. Made from rice bran, it's a gentle physical exfoliant that foams up into a face wash when activated with water. It also brightens the skin so it's a HG product on my dull and dry skin. This is something I try to stock up on during the sales season.
Essences, Serums, Oils and Moisturisers
I dealt with chronic dryness in 2019 so much of my skincare routine focused on adding hydration. I also wanted to deal with hyperpigmentation and uneven skin tone so I tried a variety of popular products.
Looking at this picture, I had about a 50% success rate. The COSRX AHA7 Whitehead Power Liquid worked a treat as my chemical exfoliant. I have already repurchased it and I use this at least twice a week.
I didn't have much luck in the brightening department. The Truth Serum from Ole Henriksen didn't provide me with noticeable results and caused a slight tingling sensation for two seconds that was mildly uncomfortable when I applied the Vitamin C serum onto my face. It brightened my face for all of a minute before its effect disappeared. It turned out to be an expensive disappointment. The mini Dermalogica C12 Pure Bright Serum seemed a bit better but I didn't want to invest so much money after using the other Vitamin C product.
After seeing so much hype about The Ordinary, I also dipped a toe into their products in 2019. The Niacinamide 10% + Zinc 1% did help with my hyperpigmentation with noticeable results after a month of usage but it also caused me to break out with small little bumps in some areas along my jawline. The Hyaluronic Acid was of a thick consistency which didn't help much with hydration compared to other hyaluronic acid products I've used and I'm still not sure what the Buffet serum does. Using the Squalane and the Rose Hip Seed Oil made me quickly realise why the products were so cheap in comparison to other higher end brands. They use a quick manufacturing process that results in a thicker, less cosmetically elegant product. I found that these never were able to sink into the skin so they just laid on top of the surface. As it turns out, products from The Ordinary are indeed ordinary.
The remaining products have become key items in my skincare routine. The Innisfree Green Tea Seed Serum added much needed hydration so I will repurchase a bottle of this after I use up other items in my stash. Judging from the many bottles of Estee Lauder's Advanced Night Repair Serum, it should be clear that this is a HG product. I use it morning and night because it adds a lot of moisture to my dry skin which drinks this product up. Although it doesn't exactly market itself as a product that deals with hyperpigmentation and PIE redness, the ANR gives me immediate results with calming down post-acne redness. I saw a drastic reduction of the red acne scarring within a fortnight when I first started using this in late 2018 so I have continued to use it. This is something I buy backups of during the Sephora 20% off sale. I didn't rate the Estee Lauder eye serum highly. It was hydrating but didn't do much else and for the price, I want it to make me Benjamin Button.
The last stand out hydration product here is the Kora Organics Noni Face Oil. I bought a mini 10ml bottle of this on a whim and I'm so glad I did. It's a rose hip seed oil blend and after the disappointment of The Ordinary's version, I didn't have high hopes but Miranda Kerr's version of this is extremely cosmetically elegant and lightweight so it allows the oil to seep into the skin rather than just sitting on top. It's able to provide me with long lasting hydration while locking down the benefits of the moisturisers I used underneath. I purchased more of the Noni Face oil during the recent sale, however the Noni Body Oil isn't as effective so I'll stick to just the face product.
I know that I keep harping on about how dry my skin is but there was a stage in 2019 when parts of my face started to dry and flake off. It was as disgusting as it sounds. I experimented with layering different types of moisturisers before going full blast with the heavy duty First Aid Beauty Ultra Repair Cream. It's a wonderful rich cream that has calming properties due to the inclusion of ingredients such as colloidal oatmeal which eczema suffers know to be incredibly effective. My skin has finally calmed down now but I still have dry skin like my mother who used to marvel at how oily my skin was in my early twenties. My teenage years all the way to my mid twenties was defined by excessive oil production rivalled only by deep sea oil rigs. In the end genetics has won out. Luckily, with my skincare routine now all set, I'm able to scale back using the FAB moisturiser to twice a week and I've started using the Fresh Rose Deep Hydration Face Cream which is thinner in consistency with a gel-like watery texture. It delivers exactly what its name promises with deep hydration and again was discovered after trying out the mini. I took advantage of good value Christmas holiday sets and purchased back ups and a few other Fresh products to try.
I didn't keep the packaging but I used 48 sheet masks in 2019. I bought multiple boxes from My Scheming, My Beauty Diary and Tony Moly when I was in Taiwan and Hong Kong at the end of 2018 at an extremely low price using their buy two get one free promotions. I tried to use one a week but it just didn't happen. In winter I used about 3 sheet masks a week and they made a massive impact but I just get lazy during the rest of the year. I still have around 20 of my remaining stash plus I was gifted 3 boxes of sheet masks at Christmas time.
Acne control and spot treatment
I always had good skin in my teens and early twenties so my adult acne experience really shocked me. Around the time that I started my own business in my mid twenties, my skin began changing. At first I thought it was stress induced acne that would go away quickly but then the oil stopped and the dryness came in. I had two years of dealing with extreme breakouts. I tried to make it go away using commercially available products but nothing really worked so I finally sought help from my general practitioner doctor.
Acne and salycylic acid based cleansers helped slightly as did overnight spot treatment products such as Kate Somerville EradiKate and the Mario Badescu Drying Lotion. I also bought COSRX Acne Pimple Patches in bulk. My records show that I bought 8 packs. These are little clear round hydrocolloid bandages that suck up the excess moisture and pus from pimples but they quickly became expensive at my rate of consumption. I still keep one packet on hand now that my skin is clear because they're fantastic at minimising the size of pimples overnight.
The treatment that was ultimately most effective for my skin was the ClindaTech which is a prescription only Clindamycin Hydrochloride liquid solution. My doctor prescribed it to me and I used up the entire prescription of 3 bottles in less than a year and I was given a renewal of it too. It does dry out my skin but it became my only option after I experienced an extreme allergic reaction to a prescribed oral antiobiotic for acne. The only downside is that it costs upwards of $40 a bottle, even after subsidies.
Body Oils and Moisturisers
If I thought my face was dry, my body had it worse. I had some mild childhood eczema which went away by the time I started high school but 2018 and 2019 saw it return with a vengeance. My skin actually shed like a snake in reptilian chunks and my brother claims that I made a rustling noise when my cotton pants rubbed against my skin as I walked around.
"No! No scratching yourself in my room! You're exfoliating your dead skin all over. Get out!" - The ungrateful sibling who conveniently has forgotten who wiped his butt as a toddler
I tried to save money by using inexpensive versions of these products in 2018 but I only exacerbated my skin conditions so 2019 saw a return to the pricey but effective items. Fortunately Chemist Warehouse occasionally stocks the NUXE Huile Prodigieuse Multi-use Oil which I can get at $30 a bottle rather than its usual $43 price point. It's still a $1 a day product though having used one bottle a month. I apply this liberally on my body after showering and add a drop to my hair. It sinks right in and is the most effective body oil I have used that softens and moisturises.
The NUXE Lait Fluide Corps Hydratant 24H body cream was another long term use product in my routine but it needs to be sourced from Europe and it became too expensive for me to continue justyfing the purchase. It's definitely a more elegant product to use because it isn't as thick as moisturisers and soaks in faster than the La Roche-Posay Lipikar AP+ Baume which is also intensely gentle and hydrating. I'm able to pick up the Lipikar moisturiser at a 30-40% off discount which helps the budget along.
I'm not very consistent with hand cream so I only managed to get through a few. I like both the Caudalie Hand and Nail Cream and the AHAVA Dead Sea Water Mineral Hand Cream which I popped into my handbag.
Makeup, Perfume and Miscellaneous Items
Once you lay it all out, it becomes apparent that I didn't fully use up many items. 2019 saw a vicious destash of the makeup items in my collection. I sold, gave away and threw out a heap of things but at the same time I acquired many new makeup products.
I'm pretty good with mascara usage. It's the one product I never skip out on and I'm pretty militant with throwing out old mascara after 3 months since I only ever keep two open at any one time. I like to keep some of the old mascara wands as lash separators. Maybelline's Full N Soft mascara has been in my rotation since I was a teenager because it's a great natural looking mascara that just enhances my lashes. I'm blessed with full and long lashes so I don't need anything fancy or expensive. Moving into 2020 I'm hoping to use up a bunch of minis and samples I have in my drawer. I should be able to avoid buying any mascara until at least May.
I did okay using up brow products. The Elizabeth Arden Brow Pencil was wonderful. Natural Black 04 is my perfect brow shade so I will purchase another once I finish my Benefit Precisely My Brow. I didn't really like the Maybelline Brow Pencil because it deposited too much product due to being such a soft thick product. I also liked the Charlotte Tilbury Legendary Brow Gel. It has a teeny tiny wand so I can really get in to precisely coat individual brow hairs. I have sparse brows so this is a magnificent product that allows for a natural look while adding colour.
The only powder product I managed to pan was the Benefit Dandelion Blush. I hate the box packaging that all Benefit powders come in so I depot them immediately into a magnetic palette. It was a nice soft blush but I won't be repurchasing as I have so many blushes. This really put into perspective how long it takes to use up a pressed powder product. I have 8 other powder blushes in my collection on top of the many cream blushes I have so at this rate I'm good for another decade.
I threw out or gave away a heap of lip products in 2019. Lipsticks are my favourite product and I have acquired a significant number of them. I only managed to finish up 3 bullet lipsticks. I lost the packaging of my Charlotte Tilbury Matte Revolution in Sexy Sienna which is my MLBB shade but I have since repurchased it. I'm instating a no lipstick buy for the whole of 2020.
In the highlight and contour department, I finished my second tube of Charlotte Tilbury's Hollywood Contour Wand and the Beauty Light Wand which are products I really enjoy. You don't get a lot of product in it so it's an expensive purchase. I hate the dispensing mechanism of this though. It has a sponge applicator tip for easy application to the face but it requires you to squeeze out product and lock the tip to prevent more from leaking out. The problem with this is that you can never squeeze out just enough for one usage so it quickly becomes messy. The actual formula of both are fantastic but I have since replaced both with others that rely on less inconvenient delivery systems.
To set my makeup, I don't use much powder because of my dry skin. I will only use a tiny bit to selectively powder or set down cream products. Most days I'll forgo all powder. I've only kept one loose powder moving into 2020 which is a mini of the Hourglass Veil Translucent Powder and I destashed all other ones. The Innisfree No-Sebum Mineral Powder was very enjoyable though. It's fairly inexpensive, lightweight and has a faint minty scent to it. The only drawback of the Innisfree loose powder is that it causes slight flashback in night time photography. Finally, the Urban Decay All Nighter Setting Spray is a pretty staple item in my routine and I have enough left over in my current bottle to last me till May.
The rest of my empties are just miscellaneous items. I used up a few Daiso Makeup Brush Cleaners which are really cheap and effective for washing brushes but in 2019 I got my hands on a few bar soaps so I've been using fewer liquid detergents.
I'm not really a heavy perfume user because I only like light floral scents. I use the Dove roll-on deodorant and usually leave it at that but the Elizabeth Arden Green Tea Eau de Toilette is a light fresh fragrance I always keep a bottle of. I did try a few rollerball perfumes from Tocca so I might buy a few of them in the spray form after I finish those.
In the lip balm department, Caudalie Lip Conditioner has been my go to for many years. I power through these at a rate of one a month and I even scoop out the remainder and put that into a pot to carry in my handbag. I bought these in bulk to bring each tube down to half price and I have enough for another year. I did try other popular lip products in 2019 including the Bite Beauty Agave Lip Balm and the cult Laneige Lip Sleeping Mask product but I don't like them as much as the Caudalie.
Conclusion
Thank you if you've reached this point. I've been quite literally writing about my trash and I can't imagine many people would be interested in my rubbish. Moving forward, I'm going to aim for quarterly recaps so that I don't end up with a heap of empties at the end of the year.
My overall skincare and body care usage is good. I'm giving myself an A minus grading for using up items. I'm able to give away items that don't work to friends and family and anything remaining is slathered on my body to increase hydration. I've found a reasonable middle ground for items that work really well and that has reduced the likelihood of trying out new products. I also seek mini or sample sized items if I'm tempted to try something new before buying a full sized product.
The makeup expenditure vs actual usage is bleak. Seeing everything physically laid out in front of me really made it obvious. I didn't even finish one whole bottle of foundation in 2019. I did destash some used items including an Estee Lauder Double Wear Light and a Makeup Forever HD Foundation along with others but I still have about 2cm (3/4") of product left in my Fenty Pro Filt'r Foundation and 4cm (1.5") remaining in my Lancome Teint Idole Ultra Wear Foundation. It's not much and I can finish that in 2020 but between my skin clearing and stopping the use of sponge application of my foundation, I only needed one pump of product per application rather than the three I was using in 2018. Swings and roundabouts I guess. I also acquired two new foundations in 2019 with the Estee Lauder Double Wear Nude Water Fresh Foundation which is my preferred foundation right now as well as the very expensive Chantecaille Just Skin Tinted Moisturiser. My goal is to eventually only have one foundation and one tinted moisturiser like a normal person.
Powder products are going to be nearly impossible for me to finish in 2020. I bought heavily into cream blushes, highlighters and contour products in 2019 and these have a far shorter shelf life. I've been making a concerted effort to use them and will continue to do so this year.
I'm beginning a complete no buy until at least May 2020. I have enough of everything to last me that long and I'll reassess where I am again then. I anticipate needing to buy mascaras and setting spray around then. I will however be attempting a complete no buy for lipsticks in 2020. I have far too many bullet lipsticks, mini bullets and lip pencils. I'm going to use my blog to keep myself accountable so I'll be continuing to update my progress this year. Wish me luck!
#productempties #makeupempties #skincareempties #makeupuse #projectpan #yearlyreview